The Apple Watch Series 4 is what the original Apple Watch should have been. It is jam-packed with exciting new features such as a bigger screen, a louder speaker, LTE support, a faster processor, and an ECG sensor. It is the first Apple Watch worth buying. Apple Watch Series 4 (GPS) starts at $399 (US) and Apple Watch Series 4 (GPS + Cellular) starts at $499, both featuring the updated design and new health features.
Sept 12, 2018 – UPDATE: Apple is all set to unveil the new Apple Watch Series 4 today, September 12, at the Steve Jobs Theater on Apple's campus in Cupertino. If you haven't been invited, don't worry – you can watch the whole show live over the web. See our guide on how to watch live stream of Apple's event.
Aug 30, 2018 – UPDATE: Apple Watch Series 4 just got leaked ahead of official launch, courtesy of 9to5Mac – here's the first image of the next-gen Apple Watch: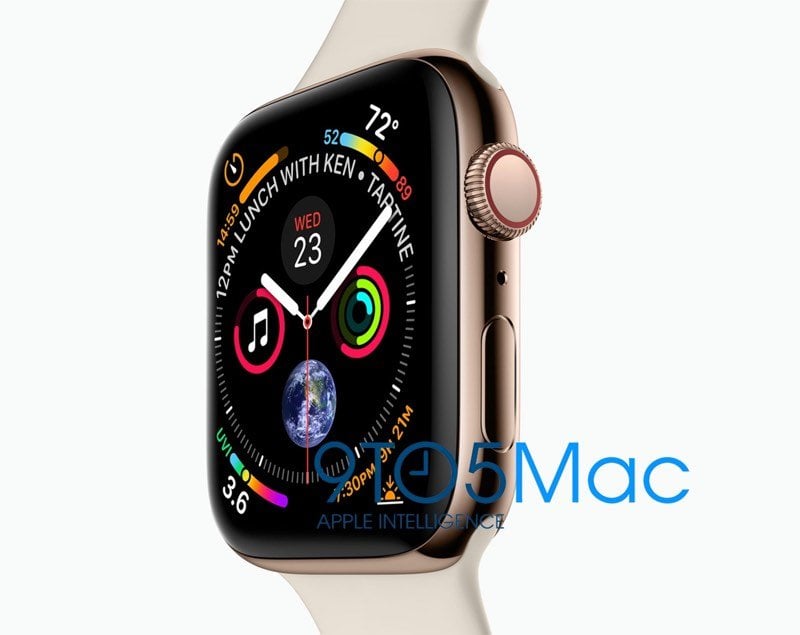 AUGUST 22, 2018 UPDATE: The Apple Watch Series 4 unveiling seems to be only a few weeks away. Ahead of the official unveiling in September, Apple has filed six new Apple Watch model numbers with the Eurasian Economic Commission (EEC). The filings confirm that the Apple Watch Series 4 is just around the corner. Technology companies are legally required to obtain the EEC's permission before they could sell any encrypted devices in Belarus, Armenia, Russia, Kazakhstan, and Kyrgyzstan.
Will Apple ditch the non-LTE version this year?
Interestingly, Apple has filed for only six new Apple Watch model numbers this year compared to eight model numbers last year. In 2017, the eight model numbers were for two screen sizes, three different case materials, and whether the watches had cellular support or not. Given that only six models have been filed for this time, Apple could be planning to get rid of certain models.
So, which models would Apple ditch this year? It could kill the Apple Watch Edition or the non-LTE aluminum model. If Apple drops the non-LTE model, cellular connectivity will become a default feature on this year's Apple Watch.